Fire Alarm Design Services Provider You Can Trust.
Cease Fire & Electrical Services LLP is one of the India's Leading Fire Fighting Companies offering Fire Alarm System Upgradation Services.
Fire Alarm System Upgradation Services
Fire Alarm System Upgradation Services Provider in Mumbai, India
Cease Fire & Electrical Services LLP's is one of the leading companies for providing the best Fire Alarm System Upgradation Services to many industries, offices, hotels, and corporate houses and Indian companies successfully. Cease Fire & Electrical Services LLP is an accredited leading Fire Alarm System Upgradation company having pan India presence. We execute fire alarm system upgradation solutions for all types of building structure like schools / colleges, hospitals, residential complexes, commercial buildings, theatres, large shopping malls, and training institutes, etc. 
Keeping your fire alarm system maintained and upgraded is critical in the event of an emergency. Without alarms in working conditions, your employees, residents, and clienteles have far less time to react and are at a much higher risk. Cease Fire & Electrical Services LLP provide effective solutions to upgrade/alter your current setup in order to have the latest and greatest in fire & life safety technology, while also complying with all local laws and codes. Our concern will always be to utilised as much as your existing system and wiring as possible, but swapping out all of the old stuff with the brand-new, upgraded stuff. Cease Fire & Electrical Services LLP offers unique and innovative systems that can be custom-made for new construction, retrofit applications, and upgrades as required by the client.
Fire Alarm System Upgradation Services Quote
If you would like to discuss Fire Alarm System Upgradation Services
please submit an enquiry form for your requirement or contact us at + 91-9920676281. Cease Fire & Electrical Services LLP can create detailed free
no-obligation quotes for your Fire Alarm System Upgradation Services requirement.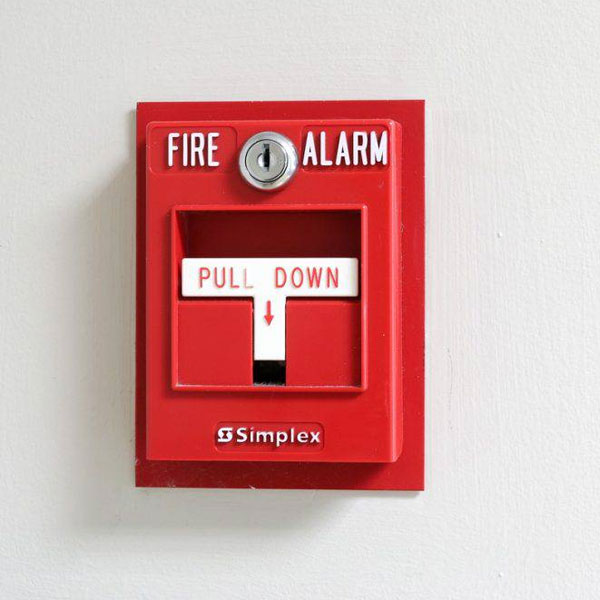 What is the average lifespan of a Fire Alarm System?
The standard or average timeframe for fire alarm systems to continue in operation is 10 to 15 years on the assumption that one is involved in regular inspections, testing and maintenance. On the other, the fire alarm system must be correctly designed and installed. Otherwise, reliability depreciates faster and confidence in your fire alarm system diminishes.
What are the main signs that the fire alarm system should be upgraded?
The main signs of fire alarm system should be upgraded are:
Important Parts No Longer Available: Occasionally, manufacturers upgrade the fire alarm technology phasing out old parts or components.

Needing Excessive Repairs: Repeat visits from a fire alarm business could be a sign of forthcoming breakdown.

Building Renovations: Adding elevators, altering room sizes, and making other major modifications could necessitate fire alarm replacement in order to remain code compliant.

Fire Code Changes: fire codes don't usually drastically change, but when they do

it could affect your business and make an upgrade compulsory.

Incompatibility of system components: Building fire detection codes are complex which may lead to an improper retrofit.
What are the benefits of Fire Alarm System Upgradation?
The benefits of Fire Alarm System Upgradation are:
Enhanced response time and performance.

Upgraded easier-to-use control mechanisms.

Upgraded sensing technology to decrease the number of false alarms.

Latest technology can be deployed to improve areas of detection.

Less maintenance visits and the related costs and disrupted operation.

Higher off-site monitoring technology able to interconnect with off-premises fire-signal receiving stations.
We have more than 30 years of experience in our industry, and over this time we've established and developed ways of working that are most suitable for every sector. Our expertise is guaranteed to benefit you, and the quality of our work can't be rivalled.

Cease Fire & Electrical Services LLP Market Area
At Cease Fire & Electrical Services LLP, we provide Novec Fire Suppression System Installations Services at these locations:
Andheri | Bandra | Bhayander | Borivali | CharniRd | Churchgate | Dadar | Dahisar | Prabhadevi | Goregaon | GrantRd | Jogeshwari | Kandivali | KharRd | LowerParel | Mahalakshmi | Mahim | Malad | MarineLines | MatungaRd | MiraRd | MumbaiCentral | Naigaon | NallaSopara | SantaCruz | VasaiRd | VileParle | Virar | RamMandir | Ambernath | Ambivili | Asangaon | Atgaon | Badlapur | Bhandup | Bhivpuri | Byculla | Chinchpokli | CurreyRoad | Diva | Dolavi | Dombivili | Ghatkopar | Kalwa | Kalyan | Kanjurmarg | Karjat | Kasara | Kelavi | Khadavli | Khardi | Khopoli | Kopar | Kurla | Lowjee | Masjid | Matunga | Mulund | Mumbai CST | Mumbra | Nahur | Neral | Palasdari | Parel | Sandurst Road | Shahad | Shelu | Sion | Thakurli | Thane | Titwala | Ulhasnagar | Vangani | Vasind | Vidhyavihar | Vikhroli | Vithalwadi | Airoli | Belapur CBD | Chembur | Chunabhatti | CottonGreen | DockyardRoad | Govandi | GTBNagar | Juinagar | Khandeshwar | KharRoad | Kharghar | Kings Circle | Mahim | Mankhurd | Mansarovar | MasjidBunder | MumbaiCST | Nerul | Panvel | Reay Road | SandhurstRoad | Sanpada | Santacruz | SeawoodDarave | Sewri | Tilaknagar | Vashi | WadalaRd | AntopHill | Ghansoli | Koparkhairne | Manasarovar | Rabale | Turbhe | Asalpha | SakiNaka | Marol | Chakala | Versova | Ahmednagar | Akola | Amravati | Aurangabad | Beed | Bhandara | Buldhana | Chandrapur | Dhule | Gadichiroli | Gondia | Hingoli | Jalgaon | Jalna | Kolhapur | Latur | Mumbai | Nagpur | Nanded | Nandurbar | Nashik | Osmanabad | Parbhani | Pune | Raigad | Ratnagiri | Sangli | Satara | Sindhudurg | Solapur | Wardha | Washim | Yavatmal and many more.
Note: Please note that the information on this document is for illustration purposes only as information may vary with individual products, their grade and applications industries or uses and therefore cannot be guaranteed as accurate. © Copyright 2022 © Cease Fire & Electrical Services LLP. All Rights Reserved (Terms of Use). Recreation of any materials from the site is strictly prohibited without permission. Cease Fire & Electrical Services LLP s' products are sold exclusively through Cease Fire & Electrical Services LLP s' website. Use Terms | Privacy. Please contact us to discuss precise product specifications and requirements and obtain advice on which products are required to suit your exact application needs
[email protected]