Securing Lives with Expert Fire Safety and Protection
Choose Cease Fire & Electrical Services LLP for Top-tier Installation Solutions!
Established in the year 1992, we "Cease Fire & Electrical Services has been continued to maintain a structured growth
which is reflected by our reputation for high quality material supply, installation and standards of services. We are engaged in trading and providing the best fire and electrical services. In our range, We offer Conventional fire alarm control panels, Analog fire alarm system, fire alarm hooter, commercial fire sprinklers, all types of fire extinguishers, Fire Suppression System, cctv surveillance systems, video surveillance systems, response indicators, wireless smoke detector and sign board to name a few.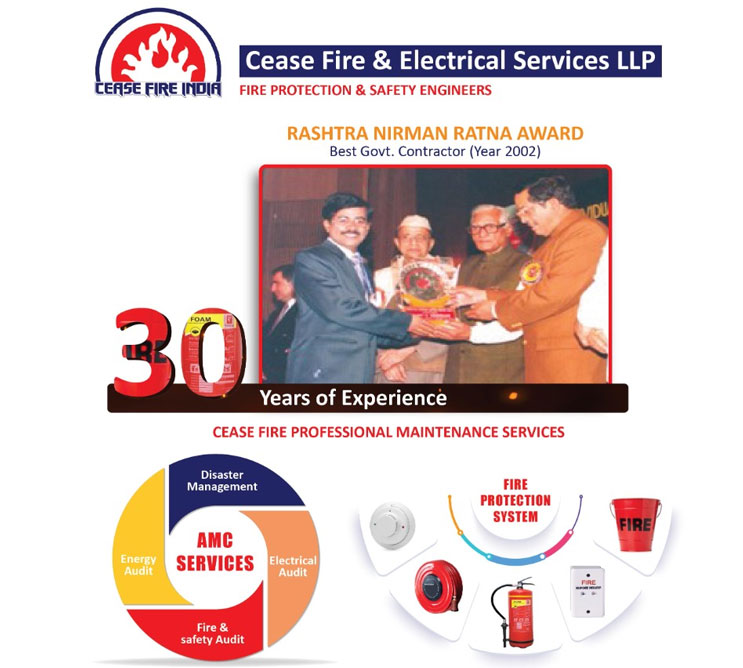 Our Inspiring News & Articles
When To Upgrade Your Fire Alarm System?
Benefits of Fire Alarm System