Fire Hydrant System Installation Services Provider You Can Trust.
Cease Fire & Electrical Services LLP is one of the India's Leading Fire Fighting Companies offering Fire Hydrant System Installation Services.
Fire Hydrant System Installation Services
Fire Hydrant System Installation Services Provider in Mumbai, India
Cease Fire & Electrical Services LLP's is one of the leading companies for providing the best Fire Hydrant System Installation Services. We execute Fire Hydrant System Installation for all types of building structure like residential complexes, commercial buildings, shopping malls, godowns, warehouses, jewellery shops, etc. 
At Cease Fire & Electrical Services LLP, we provide fire alarm solutions critical to protecting your property and other assets. When there is an event of a fire in your place or building, fire protection systems such as sprinkler systems and fire suppression systems engage automatically to extinguish the fire. Fire Hydrant System is generally used to provide high pressure water supply to limit the fire and to control it with high pressure of water. Having a functional fire hydrant on your facility, which a fire truck can access, is literally a life saving installation you will need at that time.
Fire Hydrant System Installation Services Quote
If you would like to discuss Fire Hydrant System Installation Services
please submit an enquiry form for your requirement or contact us at + 91-9920676281. Cease Fire & Electrical Services LLP can create detailed free
no-obligation quotes for your Fire Hydrant System Installation Services requirement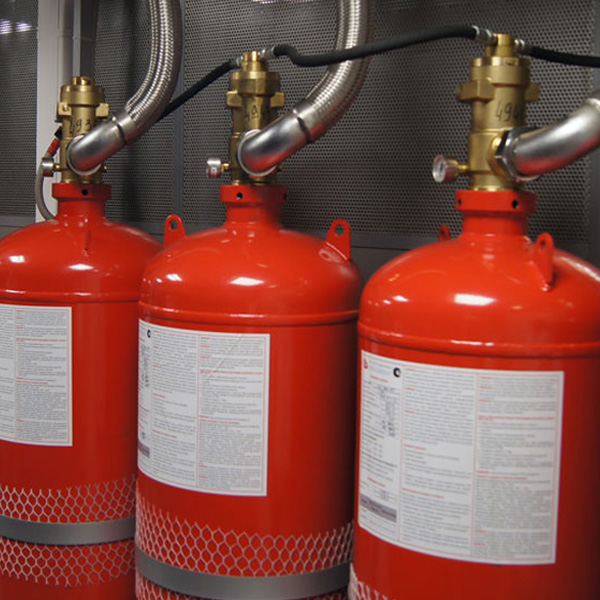 What is a Fire Hydrant System?
The Fire Hydrant System is one of the first, most common, and operative fire-fighting solutions that delivers operational support to the entire fire fighting system. It comprises heavy-duty piping both above and underground with accessories. External and Fire Escape Hydrant valves are placed at every strategic location. A fire hydrant is a pipe-like structure that permits water to flow from a water main with the control of a valve in order to put out a fire with pressure.
The Fire Hydrant System is functionally designed to fight fire of vast proportions, in all risk classes and is intended to be kept in operation even if a part of the affected structure collapses. It is used to provide rapid access to pressurised water in the event that a fire breaks out and fire brigade connections are connected as individual systems which act like building-specific fire hydrants, providing fire protection which can be readily available to fire fighters. There are two types of fire hydrants namely dry barrel and wet barrel. While the dry barrel fire hydrant has a valve release to let water in whereas the wet barrel fire hydrant holds nearly a constant water supply.
How does the Fire Hydrant System work?
Working of Fire Hydrant System:
Fire hydrant installation comprises a system of pipe work linked directly to the water supply main to deliver water to each and every hydrant outlet and is planned to provide water for the firemen to fight a fire. The water is discharged into the fire engine form which is then driven and sprayed over fire. The fire pump station includes the jockey pump, electric driven pump and stand-by diesel driven pump. The pump operation is automatic through pressure switch contacts based on header pressure in the hydrant network. The delivery of the jockey pump and main pump is connected to the common delivery header. A fire-fighter attaches a fire hose to the fire hydrant and releases a valve to get water from the water main. Most fire hydrants are designed to allow not less than 250 gallons (950 litres) of water to flow through the hydrant per minute.
What are the main components of the fire hydrant system?
The main components of fire hydrant system are:
Fire Fighting Pumps & Accessories

Piping

Panels

Hoses 

Landing Valves

Couplings

Hose Reel

Branch Pipes & Nozzles

Fire Brigade Connections

Wiring & Instrumentations

Maintenance Valves
What are the advantages of a Fire Hydrant System?
The advantages of Fire Hydrant System are:
Strong and can be used from medium to large sized fires. 

Fire Hydrant Systems have a long range. 

Can attack fire from different angles.

Systems require low maintenance.

Fire Hydrant Systems have a long durability and life. 

Enhanced safety and contentment as your facility is safeguarded by an operating fire hydrant.

Mainly in high rise buildings – commercial & residential, industries, chemical plants & oil refineries where fire cannot be fought externally.
Is a fire hydrant system necessary for fire protection?
Yes, fire hydrant systems are prerequisite measures of fire protection systems, without a fire hydrant system a fire protection system cannot be called a fire protection system. It is comparatively easy to install and operate in an emergency situation and is mandatory equipment to protect from fire as it is the base of a fire protection system.
Where can Fire Hydrant Systems be installed?
Fire Hydrant Systems can be installed in diverse places, being used across residential, commercial, and industrial establishments. 
Residential homes and garages.

Industrial areas such as offices and factories.

Storage and Warehouse Facilities.

High-security areas such as banks, ATMs, lockers, etc.

Commercial premises including shops, restaurants, and hotels.
What do we provide? - Fire Hydrant System Installation
We provide our clients world-class fire services. Our Innovative 3 steps process for Fire Hydrant System Installation are:
Planning and Strategy – Our highly experienced engineers build a system workflow with the finetune planning before starting the work.

Design: Our system design engineers design systems for optimum performance according to the client's needs.

Installation – Our skilled Installation engineers will install systems with best installation practices.

Testing and Commissioning – We always test the system methodically in iterative stages according to Indian Fire Safety Regulations and Guidelines.
Our strategy for Fire Hydrant System Installation is rightly collaborative with our clients. The project development and implementation at Cease Fire & Electrical Services LLP is considered complete only when our esteemed client is thoroughly satisfied with the end result. We are happy to fully support and always refer you to new fire safety technologies which can deliver maximum effective results.
Why Choose us - Cease Fire & Electrical Services LLP?
Cease Fire & Electrical Services LLP is one of the premier and leading names in CO2 Flooding System installations. We are not just one of the most experienced but also one of the most trusted in the fire safety industry. Hence, you can feel confident you are in safe hands with Cease Fire & Electrical Services LLP. We are the professional people delivering excellent systems appreciated by all of our client's and moreover some of the factors that have consistently fuelled our growth in the national as well as international market are:
Over 30 years combined experience.

Expert installation tailor-made for you.

Highly skilled fire alarm engineers.

Extremely focused research & development.

Capability of dealing with all kinds of fire.

Guaranteed Excellent Customer Service.

Competitive pricing with Customized solutions.

Third party accreditation.

International Quality Standards.
We have more than 30 years of experience in our industry, and over this time we've established and developed ways of working that are most suitable for every sector. Our expertise is guaranteed to benefit you, and the quality of our work can't be rivalled.

Cease Fire & Electrical Services LLP Market Area
At Cease Fire & Electrical Services LLP, we provide Novec Fire Suppression System Installations Services at these locations:
Andheri | Bandra | Bhayander | Borivali | CharniRd | Churchgate | Dadar | Dahisar | Prabhadevi | Goregaon | GrantRd | Jogeshwari | Kandivali | KharRd | LowerParel | Mahalakshmi | Mahim | Malad | MarineLines | MatungaRd | MiraRd | MumbaiCentral | Naigaon | NallaSopara | SantaCruz | VasaiRd | VileParle | Virar | RamMandir | Ambernath | Ambivili | Asangaon | Atgaon | Badlapur | Bhandup | Bhivpuri | Byculla | Chinchpokli | CurreyRoad | Diva | Dolavi | Dombivili | Ghatkopar | Kalwa | Kalyan | Kanjurmarg | Karjat | Kasara | Kelavi | Khadavli | Khardi | Khopoli | Kopar | Kurla | Lowjee | Masjid | Matunga | Mulund | Mumbai CST | Mumbra | Nahur | Neral | Palasdari | Parel | Sandurst Road | Shahad | Shelu | Sion | Thakurli | Thane | Titwala | Ulhasnagar | Vangani | Vasind | Vidhyavihar | Vikhroli | Vithalwadi | Airoli | Belapur CBD | Chembur | Chunabhatti | CottonGreen | DockyardRoad | Govandi | GTBNagar | Juinagar | Khandeshwar | KharRoad | Kharghar | Kings Circle | Mahim | Mankhurd | Mansarovar | MasjidBunder | MumbaiCST | Nerul | Panvel | Reay Road | SandhurstRoad | Sanpada | Santacruz | SeawoodDarave | Sewri | Tilaknagar | Vashi | WadalaRd | AntopHill | Ghansoli | Koparkhairne | Manasarovar | Rabale | Turbhe | Asalpha | SakiNaka | Marol | Chakala | Versova | Ahmednagar | Akola | Amravati | Aurangabad | Beed | Bhandara | Buldhana | Chandrapur | Dhule | Gadichiroli | Gondia | Hingoli | Jalgaon | Jalna | Kolhapur | Latur | Mumbai | Nagpur | Nanded | Nandurbar | Nashik | Osmanabad | Parbhani | Pune | Raigad | Ratnagiri | Sangli | Satara | Sindhudurg | Solapur | Wardha | Washim | Yavatmal and many more.
Note: Please note that the information on this document is for illustration purposes only as information may vary with individual products, their grade and applications industries or uses and therefore cannot be guaranteed as accurate. © Copyright 2022 © Cease Fire & Electrical Services LLP. All Rights Reserved (Terms of Use). Recreation of any materials from the site is strictly prohibited without permission. Cease Fire & Electrical Services LLP s' products are sold exclusively through Cease Fire & Electrical Services LLP s' website. Use Terms | Privacy. Please contact us to discuss precise product specifications and requirements and obtain advice on which products are required to suit your exact application needs
[email protected]